Commissions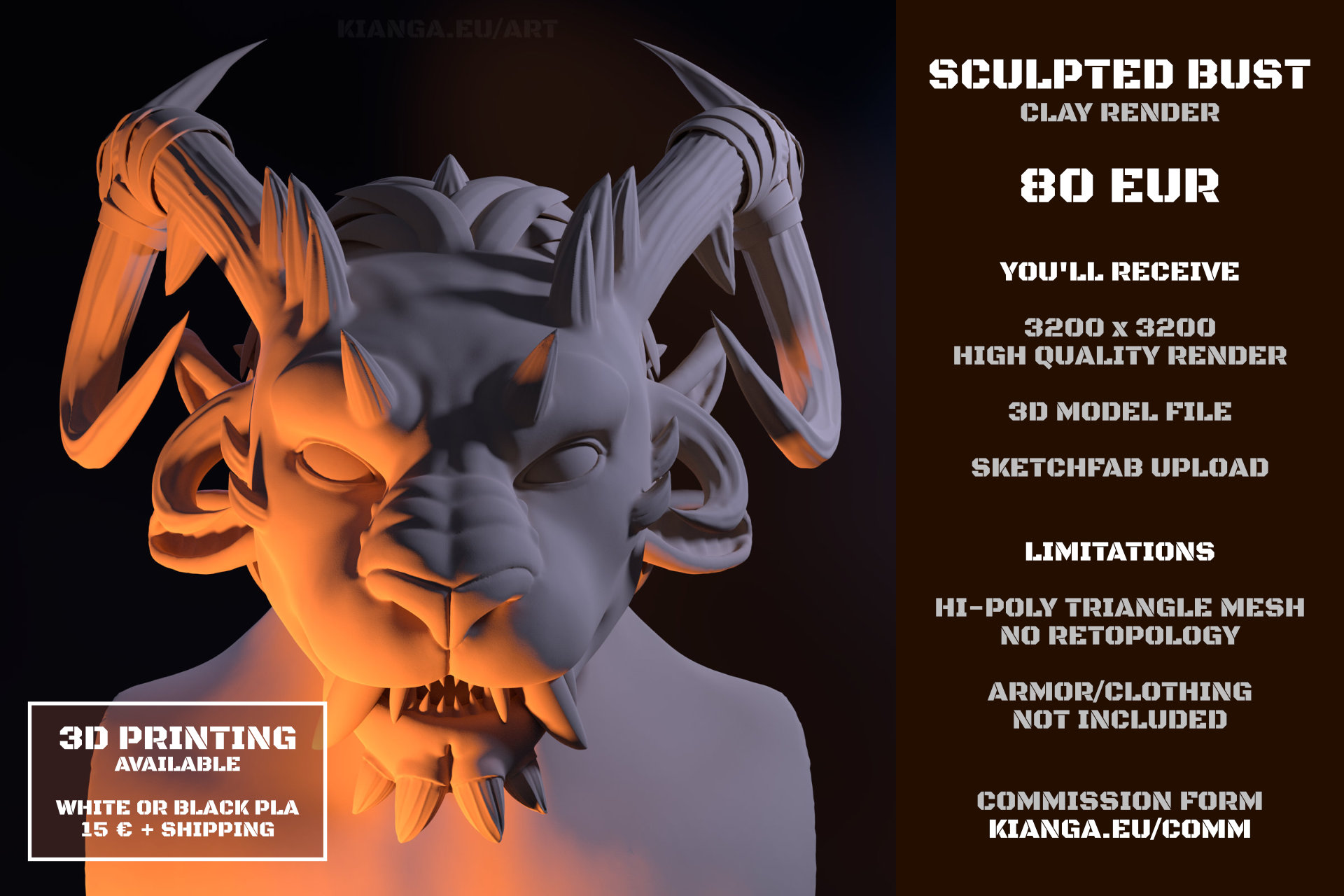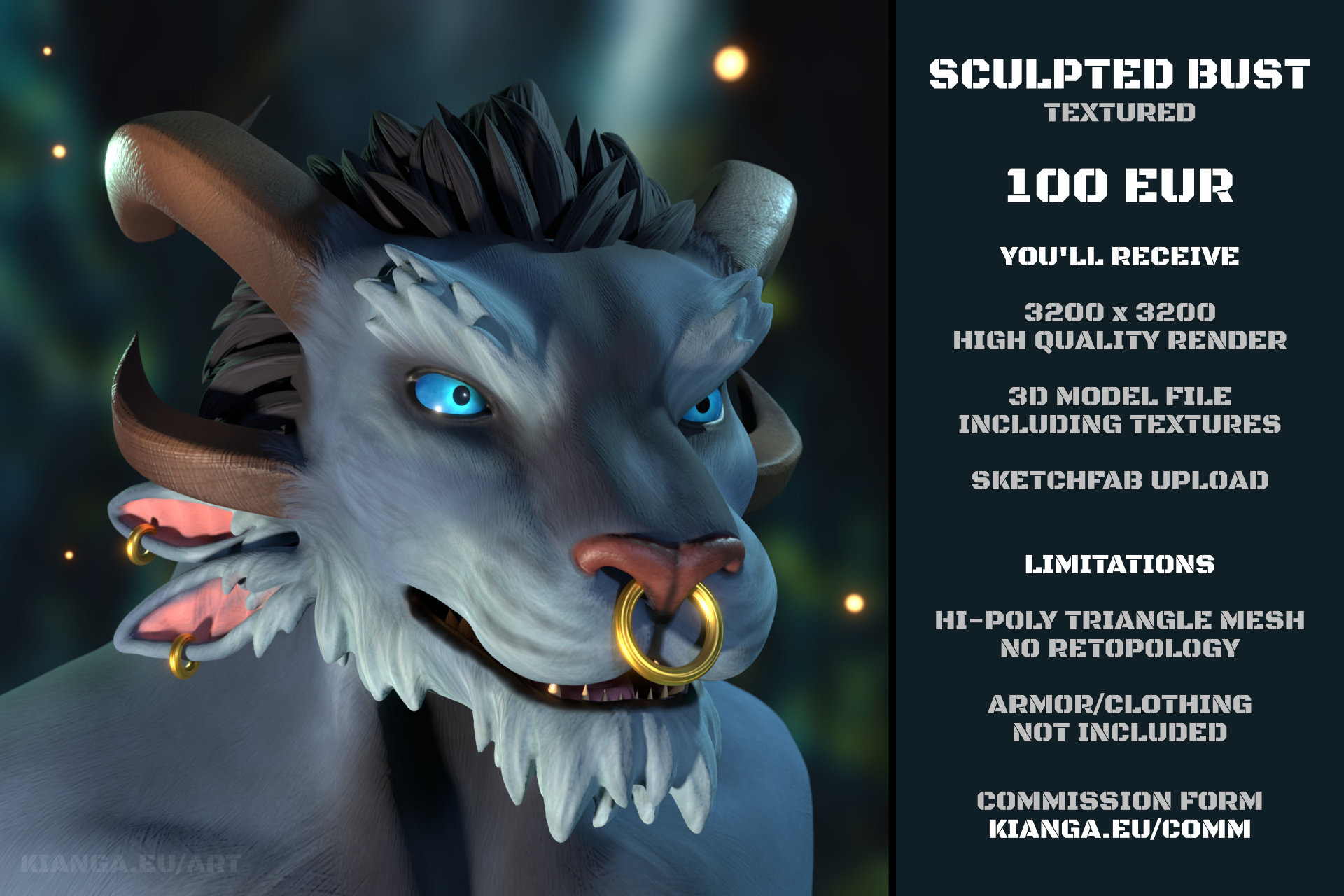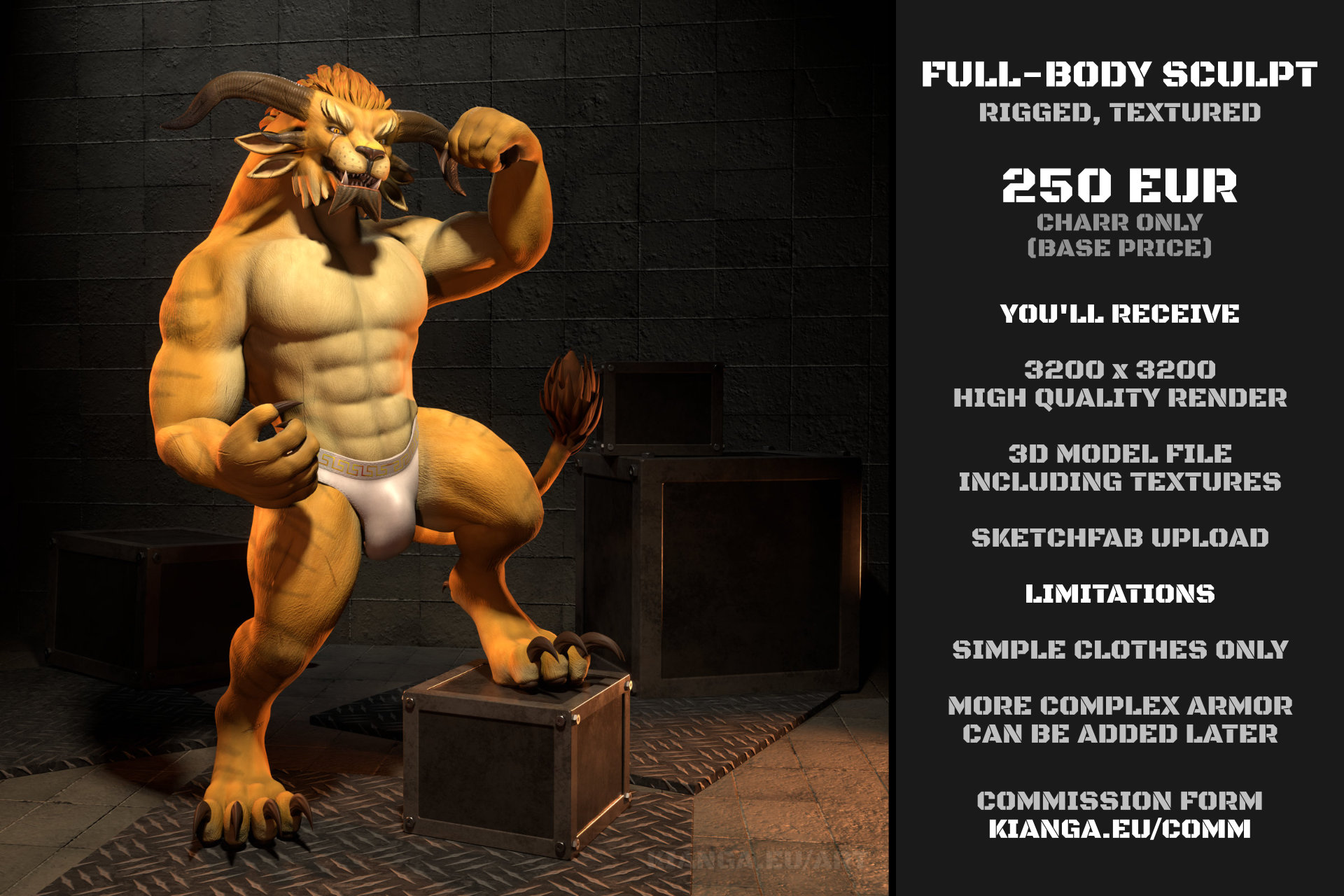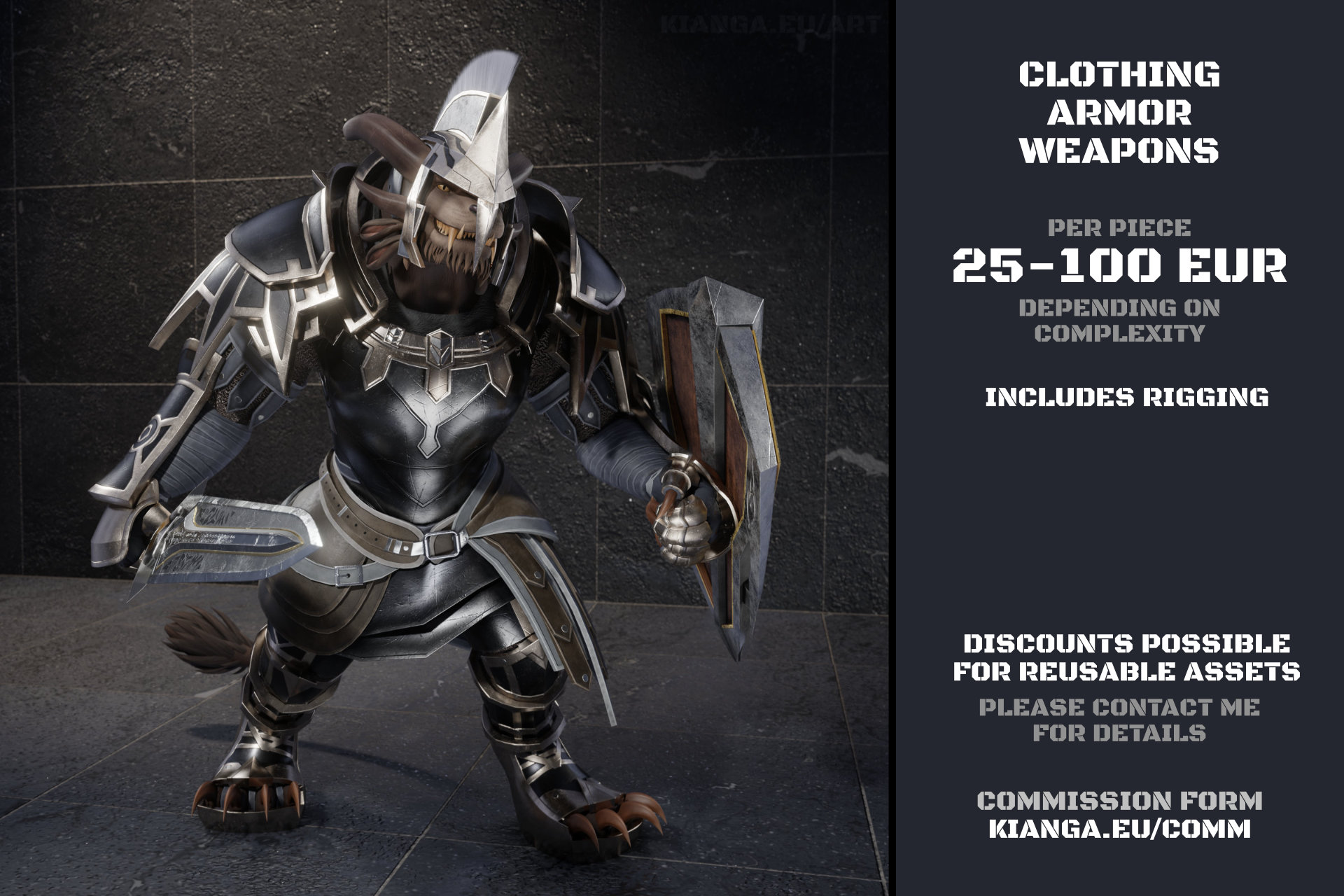 How to Commission Me
I'd love to work with you! To get started simply fill out my commission form, or contact me via email: art@kianga.eu
For help with taking reference pictures of your character, I've written a short commission guide.
If you're interested in a full-body sculpt of other creatures or VRChat avatars, please contact me so we can discuss the details—it's difficult to give fixed prices for these.
You can also reach me via direct message on most social media and art platforms like ArtStation, DeviantArt, Instagram, Tumblr or Twitter.
Please read and accept my terms of service before commissioning me.